SRS Distribution Inc. ("SRS") announced today that it has acquired De Bel Roofing Supply ("De Bel" or the "Company"), a leading distributor of residential and commercial roofing and other related products with two locations north of the San Francisco Bay area. Terms of the agreement were not disclosed.
Headquartered in Petaluma, California, the Company was founded in 1989 by Andre De Bel and is run today by Andre's two sons, Scott and Doug. De Bel operates a second location in Greenbrae, California and currently employs a team of 15 people. Scott and Doug will continue to lead the Company's dedicated team under the De Bel banner, ensuring continuity and consistency for customers, suppliers, and employees.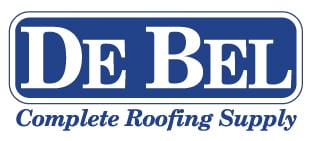 "It is an honor to welcome Scott, Doug, and the rest of the De Bel team to the SRS family," said Dan Tinker, President and CEO of SRS Distribution. "The Company's exemplary customer service and focus on taking care of its employees make it a perfect addition to our family of independent distributors. This acquisition will increase our presence in the rapidly growing area north of San Francisco, and we look forward to the many successes our teams will achieve together."
Scott De Bel, majority owner of the Company, commented, "We are happy to announce our partnership with SRS as the next milestone in De Bel's storied history. After over 30 years in business, we were very fortunate to find a partner in SRS that would be a trustworthy steward of our Company's legacy and treat our people like family. De Bel will continue to be a leading provider of residential and commercial roofing products in the San Francisco Bay area and will look to expand our reach throughout Northern California supported by the extensive resources of SRS."
About SRS Distribution
Founded in 2008 and headquartered in McKinney, Texas, SRS Distribution has grown to become one of the largest and fastest growing building products distributors in the United States. Since the Company's inception, it has established a differentiated growth strategy and entrepreneurial culture that is focused on serving customers, partnering with suppliers, and attracting the industry's best talent. SRS currently operates under a family of distinct local brands encompassing more than 610 locations across 44 states. SRS Distribution is a portfolio company of Leonard Green & Partners, L.P. and Berkshire Partners LLC. For more information, visit www.srsdistribution.com.