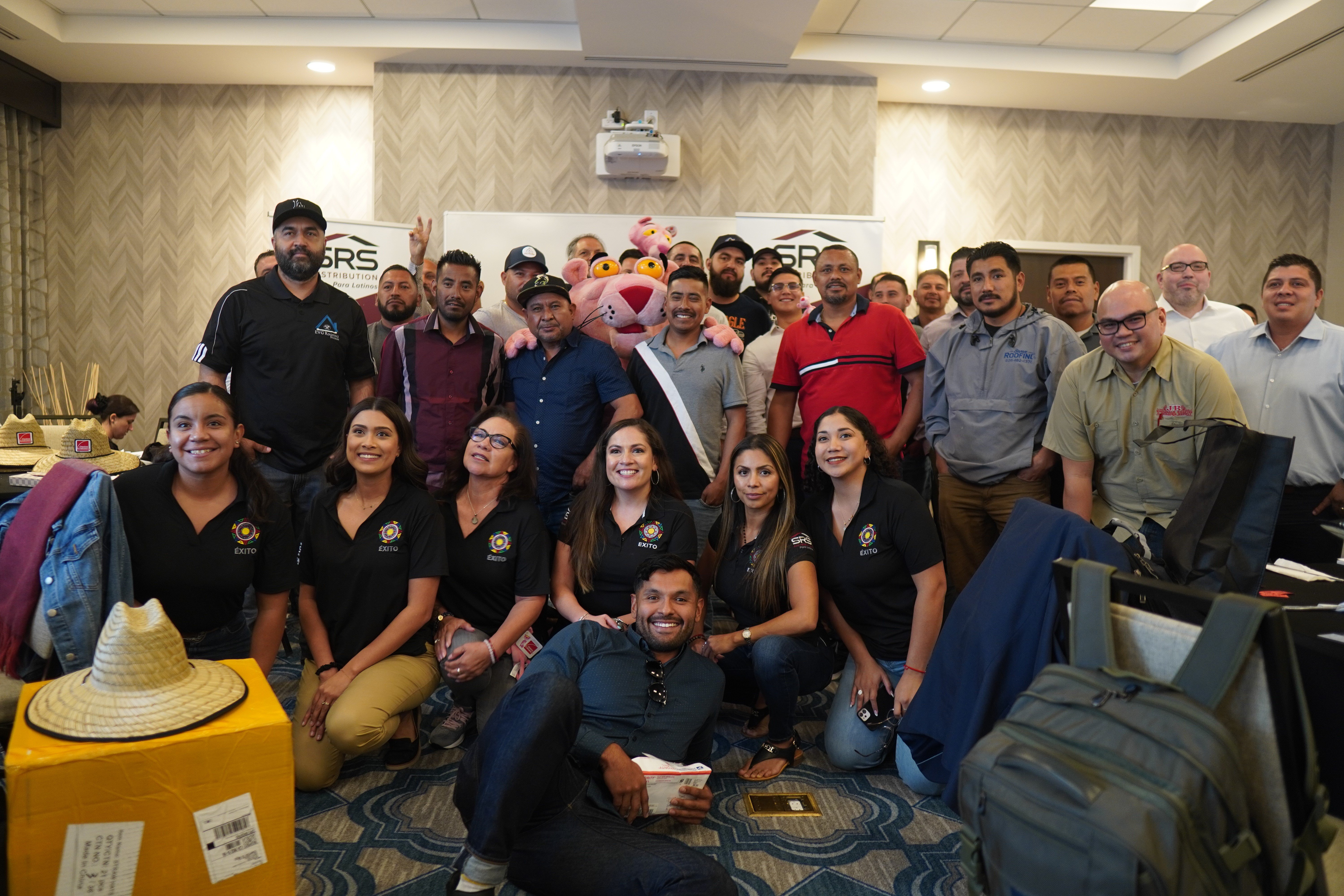 For The Latino Contractor
Our goal is to create a comfortable environment for Spanish-speaking Roofing professionals and offer the SRS customer value proposition to support customer business growth. We provide unmatched service, resources, and best business practices with our SRS para Latino workshops. See the Burbank, CA Workshop Video.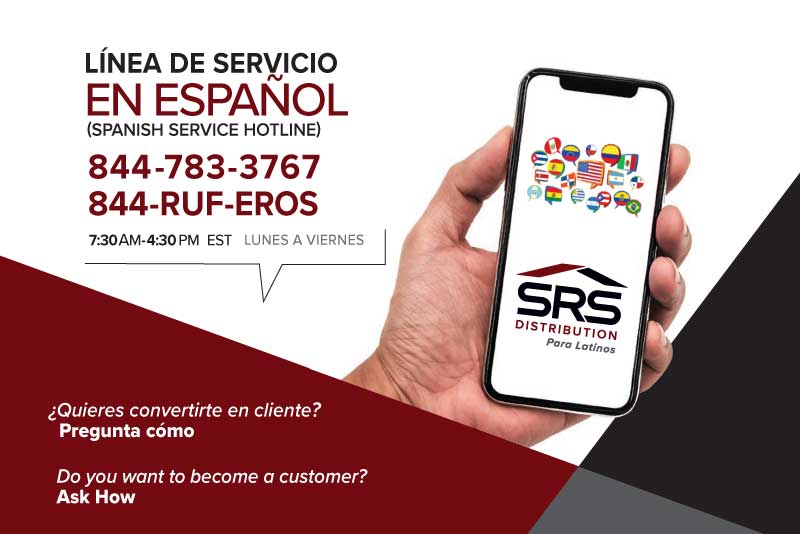 Resources in Spanish
At SRS Distribution, we equip each of our Latino professionals with the tools they need to succeed. In the last two years, we launched our Spanish Hotline, sponsored various regional workshops in Spanish, and attended national and regional tradeshows to network with Latino contractors.
See the SRS Para Latinos IRE Video.