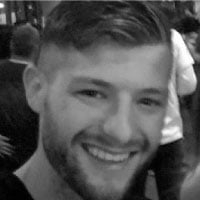 Spencer Wilson
US NAVY
SRS Distribution
Information System Administrator


Spencer Wilson enlisted in the United States Navy and trained as an information technology specialist. Spencer was stationed in Pearl harbor assigned to U.S. Navy's Submarine Fleet.
After completing a successful five-year enlistment, Spencer left the Navy to pursue a civilian career. Shortly after leaving the Navy, Spencer joined SRS distribution and he has been with the company since 2017 working as a system administrator. He has taken the opportunity to learn the up-to-date technologies IT offers and has progressed in his career.
" I love helping our end users and co-workers, and all of this makes my job extremely satisfying. I couldn't have asked for a better company to be a part of. My management, co-workers, and everyone at the branches are dedicated to their work, which shows through the incredible growth rate that SRS has. I feel lucky to have landed at SRS. Being surrounded by incredibly talented people in a fun-loving and inclusive environment makes me very proud to work here." - Spencer Wilson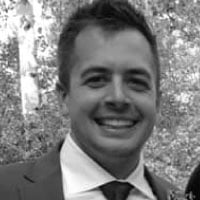 Joseph Beals
USMC
SRS Distribution
National Accounts- Multifamily

Joseph Beals was part of the United States Marine Corps, where he served for 6-years. His first 3-years of service were a part of 2D Marine Aircraft Wing, Marine Light Attack Helicopter Squadron (HML/A) 269 aboard Marine Corps Air Station New River, NC as an airframes mechanic. His next 3-years were spent assigned to Marine Corps Embassy Security Group (MCESG) serving in various countries across the globe including New Delhi, India; Colombo, Sri Lanka; Kathmandu, Nepal; and Montevideo, Uruguay.
Joeseph joined the SRS team at Shake & Shingle supply in Fort Collins, CO shortly after being honorably discharged as a Sergeant of Marines from the Marine Corps in 2014. Beginning as a Roof Loader, Joe was promoted to an Inside/Counter Sales position, after 2-years he was promoted to Assistant Branch Manager and relocated to Honolulu, HI. After 12-months he was promoted to Branch Manager and relocated to Simi Valley, CA. In March of 2019, Joe was promoted to Branch Director of 'American Roofing Supply' and relocated to where he currently resides in Denver, CO. Nearly 3-years later, in February of 2022, Joe was promoted to National Account Manager – Multifamily. Joe is responsible for both new construction and renovation project sales involving multifamily properties across the nation.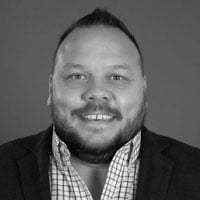 Matt Harris
USMC
SRS Distribution
Regional Vice President


Matt Harris enlisted in the United States Marine Corps a year before graduating High school in the rural Midwest. His desire to serve our country was strong and he wanted to be a part of the world's finest fighting force. His journey as a Marine was very eye-opening and rewarding. Like SRS, the Marine Corps, is a place where hard work and delivering results can generate opportunities as long as you dedicate yourself to being the very best you can be. As a Marine, Matt was able to travel the world, doing some incredible things that helped him mold his personality into a leader. Most importantly, during his 6-years of service, he learned many life lessons on adapting and overcoming challenges and having the courage to do things that are difficult, but also very rewarding.
Matt has worked in roofing distribution for 16-years. "When SRS acquired Roofline Supply 13-years ago, I had no idea that I would be working for the most successful and rewarding company in this industry and beyond. I started my career as a Branch Manager and through hard work, overcoming challenges, and consistently delivering results, I have found a successful career in leading talented people and finding ways to win.
I feel very fortunate to be a part of this winning team and take great pride in supporting our country, our company, and our veterans." - Matt Harris